Dunmore's CBD Intact discovered by original Shark Tank investor Kevin Harrington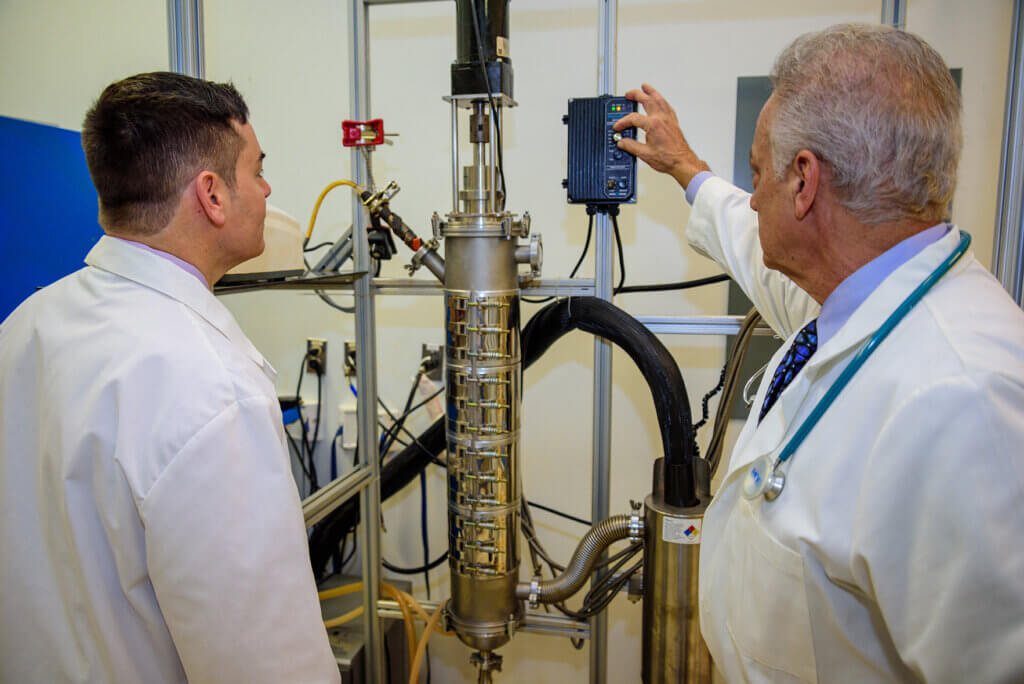 DUNMORE, Pa. -- When Dawn and Dr. Mark Albert and Marlene and Dr. Sam Sebastianelli founded their Dunmore-based business CBD Intact two years ago, they did it with the firm belief that their line of hemp-produced CBD (cannabidiol) products carried genuine health benefits for those suffering from chronic pain, anxiety and sleeplessness.
The couples knew they had a first-rate product line with solid scientific research behind it, and business was booming until early 2020, when the COVID-19 pandemic brought foot traffic to a virtual standstill. The months afterward were trying, to say the least, but earlier this year CBD Intact finally caught a huge break that could give it a reach that extends well beyond Northeast Pennsylvania.
Back in July, the business received a completely out-of-the-blue call from Shark Discoveries, the company run by Kevin Harrington, one of the original panelists/investors on the hit ABC program, "Shark Tank." Shark Discoveries works with selected entrepreneurs to market their products to a wider clientele.
"The day they called, I thought they were a telemarketer. I didn't believe it at first," said Marlene, who took the initial call. When asked why CBD Intact was chosen, Shark Discoveries mentioned that while researching CBD companies, they felt that we appeared to care more about people and pets than making money.
"Apparently, Shark Discoveries was looking to partner with a CBD business for their new year/new you programming, and we seemed to fit right into that category. And I think the physician/pharmacist component we brought to our products was appealing to them," Dawn said. "It was a process. Our products had to go through rigorous rounds of approval, including from Kevin Harrington himself. It's very exciting." In fact, CBD Intact has been selected as one of the Most Innovative Products of 2022.
The couples' entry into the CBD industry came via firsthand experience. Marlene, a breast cancer survivor, was similarly looking for an alternative to the cancer medicines that often produced painful side effects. "I have a passion for helping people, especially ever since I had cancer. I want to support others going through what I went through," Marlene said. "I think that CBD is something that can be very beneficial to people, and can benefit all age groups across the spectrum."
Dawn first started using CBD products to treat her stomach issues and fibromyalgia-induced pain, becoming a believer when they worked better than her medications.
Mark, a longtime area physician, not only recommends CBD products for his opioid-addicted patients, but uses them himself. The continually growing body of research on CBD shows they have real medicinal benefits, he said. "I believe in the general sense of wellbeing you get by consistently using CBD because of the way it satisfies the receptors located throughout the body. CBD has been shown to improve the immune system, which is especially important to take care of in today's world of negative external influences."
"In fact, there are more CBD receptors in your body than serotonin receptors. Even if you take a low dose, you'll saturate your receptors and get a general sense of wellbeing. But you have to try it and keep at it, and for about two out of three people, something beneficial is going to happen," Mark said.
Sam, a licensed pharmacist, remarked, "Based on the most current data, CBD is a good complementary form of medicine." He was more than happy to share some customer feedback:
"When you don't have to get up and think about pain management for the rest of the day, that was huge for me. This particular product appealed to me because it goes seed to shelf. Their support staff is phenomenal. The price for what you're getting is a phenomenal product. With the CBD Intact oil, I feel like I can act as young as I feel inside now," – Angela Shirley
"When I looked in the mirror afterward, I just couldn't believe it! A month later and my skin keeps getting better, and better, and better! Every day I use the products, it's lifted my skin, it's toned my skin. I'm 60 years old and feel 10 years younger!" – Bonnie French
In 2019, the couples decided the time was right to open a brick-and-mortar store devoted to CBD products, setting up shop next door to Sam's pharmacy, Dunmore Drug Store.
In order to have strict control over the entire process from seed to shelf, they partnered with Mayfield-based AgriHemp, which handles the entire CBD process, from farming to extraction and purification to manufacturing. All CBD Intact products are 3rd party tested and are grown in the USA.
"As a result and because we don't have to deal with any middlemen, we can offer the best-quality product at the most cost effective price to our customers," Dawn said.
CBD Intact's extensive product line includes oils, capsules, pain creams, gummies, skincare, shampoos and an oral dissolvable tablet (ODT). "We're the only CBD business that sells it," Dawn said of the ODT.
The business also specializes in pet products. CBD Intact has a practicing, contemporary veterinarian who is an advocate for the use of CBD in animals. He lectures all over the country and engages on CBD Intact's website.
In fact, the Alberts have been giving CBD to their senior rescue Yorkie, Buddy, for the past four years, and believe it's substantially improved his quality of life.
Another important distinction that sets CBD Intact apart from other businesses is its commitment to proper CBD dosing. Dr. Albert has designed a series of dosage charts that allow customers to see how much product they should use, depending on their own individual levels of pain, anxiety and sleeplessness. Marlene added, "it can take time to find the right level and you have to be diligent." That's one of the reasons CBD Intact offers a chat line that allows customers to call and speak to CBD representatives regarding dosage and any other questions regarding CBD.
No doubt, CBD Intact's dedicated customers appreciate that level of service, which is among the reasons the business got off to such a promising start before people's shopping habits became limited due to the pandemic.
Just as the couples were considering turning CBD Intact into an online-only venture, the call came from Shark Discoveries, upending everything -- in the best possible way.
"Our customers are already spreading the word about it. They're as excited about Shark Discoveries as we are," Dawn said. "This is a really big deal for us and our goal of helping as many people suffering from chronic pain, anxiety and sleeplessness as we can. It's almost like it was meant to be."
CBD Intact is located at 702 N. Blakely St. in Dunmore, just behind Burger King. For more information, call 570-561-3152, email cbdintact@gmail.com, or visit https://cbdintact.com.
CBD Intact can also be found on Facebook and Instagram.